Back Up and Running with SHS Sports
Sports have been absent from Selma High for just less than a year. The Central Sequoia League and the Selma High School athletic staff have been working diligently to get students back playing spring sports as their season was cancelled on March 13th of 2020. 
            The sports set to come back first are boys' and girls' tennis, swim, dive, and cross country. Although at the moment, only the varsity level of these sports are   allowed to practice and compete. Currently CIF is only allowing varsity teams to play, so the Selma High athletics department is trying to expand the roster of the teams to allow for other non varsity players to have a chance to play this year. The cross-country team has already competed in a meet on February 19th at Goldenwest High School.
"It feels good to have some sense of normalcy again by being able to play, and having something for my senior year that I imagined as a junior," said tennis player Denise Valensuela.
The state of California and CIF have guidelines set in place for when certain sports can come back. With that in mind the next sports to start are baseball and softball at the end of march. Track and field will follow once the cross-country season is over.
"It feels great especially because it's my senior year and last year our season got cut short because of Covid, so I'm happy everything is slowly getting back to normal," said senior softball player Marissa Cerda.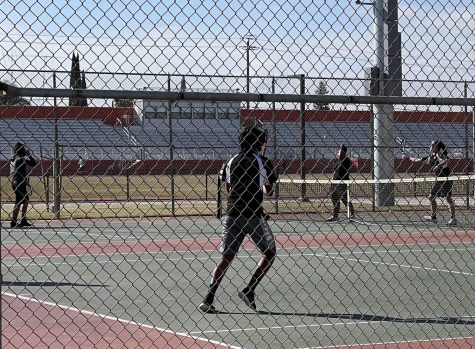 Now for the part we've all been waiting for, our football season is just around the corner. The current guidelines say that Fresno country must reach 14 cases for every 100,000 before this can happen. Although the people of Selma would love to congregate and have some snack bar food, at the moment only immediate household members will be allowed at the game. The first game of the season will be on Friday march 12th, exactly one year from when we started quarantine.
"It feels amazing! I had so many people who said that we were not going to play," said senior football player AJ Montijo, "but I never gave up hope and stayed ready!"
            SHS teams practice in small cohort groups and have a limited number of students in one facility at a time. This has allowed many of the school's teams to continue to practice and train while their seasons were still unknown.
            Although the pandemic is far from over, the vaccination rates and many other factors are allowing us to get back to some semblance of normalcy. For many SHS student athletes, this is the light at the end of a long dark tunnel, which has not let them do the thing that makes them the happiest.