Bears On Campus
Question: What makes a person beautiful to you?
Freshmen:
Hannah Perez– Their kindness. When they're kind, it shows what kind of person they are.
Daniel Arevalo– Their eyes, personality, and the way they smile.
Sophomores:
Navinder Sehkon– Definitely their personality.
Caden Linhoff– Whether or not they are willing to communicate.
Junior:
Ashneet Gill– Their personality.
Matthew Martin– If they make you strive to be a better person, they're beautiful.
Seniors:
Elisabet Gonzalez– Not physical appearances, but each person's personality, and each characteristic that makes them unique.
Matthew Hernandez– When they're kind to others and put others first, they are beautiful. Also, when they buy me food.
Staff:
Ms. Jamie– Their smile, soul, heart, and if they are accepting of everyone's differences.
Mr. Lane– Our love for others is what makes us beautiful.
Leave a Comment
About the Contributor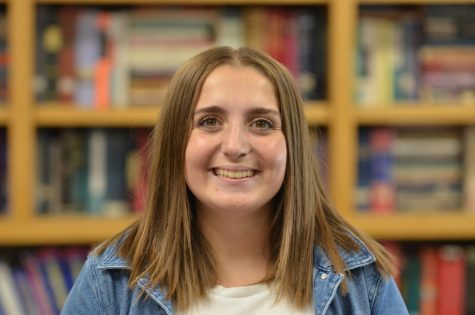 Anna Armstrong, Co-Editor-in-Chief/Layout Editor
Anna Armstrong is a senior in high school. Outside of writing for the Clarion, Anna is passionate about social justice and advocacy work. After high school,...