Bears On Campus
How is distance learning going?
Freshmen:
Roshan Dail:
"It's going well but I would rather be in school and seeing my friends."
Ana Drollete 
"So distant learning has made me achieve my laziest point ever haha. Procrastination has been at its finest. It's kind of nice to be able to wake up and not have to put an outfit together and look good. I just wish I can learn better through this."
Sophomores:
Karanvir Gill:
"I don't like it."
Kayla Diaz:
"Distance learning is really weird because I'm not used to it. And I'm also not used to not being able to see my friends, but it's also kind of cool that I can dress bummy all day."
Juniors:
Paul Rodriguez: 
"It's a very different way of learning but I can also tell my kids that I couldn't go to school because of a virus."
Navinder Sekhon:
"I got so tired of it, I did my own laundry."
Seniors:
Aaron Moreno:
"It's not fun. It feels more draining than regular school."
Yolanda Gonzalez:  
"So far distance learning is actually going pretty well," although I really do miss being at school with my classmates and teachers. The sleeping in is pretty great."
Teachers:
Mr. Johnson:
"I think it is going as well as expected.  I know it is very hard on the students and I am very impressed on how hard the teachers are working.  I like seeing parents and grandparents in the background and I always try to say hello!"
Mrs. Lambert:
"This year's Distance Learning is probably the most challenging year out of all my 24 years of teaching. The toughest part of this is not having real contact with students to know their needs, develop a real relationship with them, and whether or not I am really getting through to them." 
About the Writer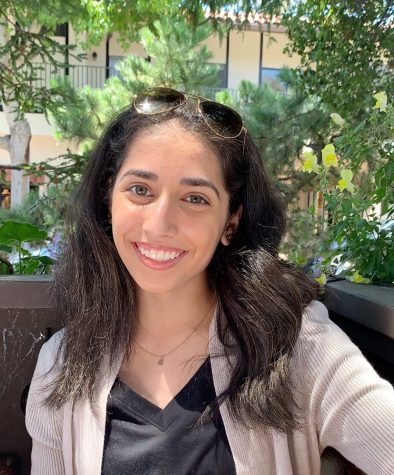 Jashandeep Gill, Kaleidoscope Editor
Jashan Gill is a senior this year and is the Kaleidoscope editor. Some of the things she likes doing is painting and hanging out with friends and family.