Mrs. Quintanilla Always On The Move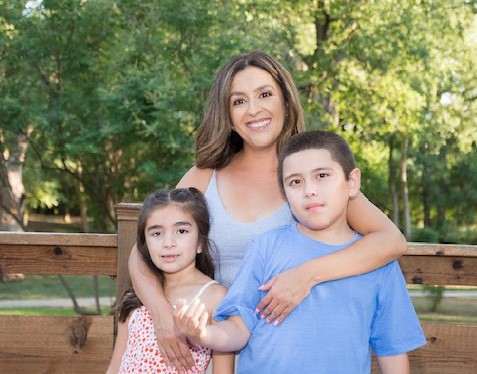 Being a teacher means dealing with so much. This job comes with so many positive things as well as so many negative things. Mrs.Quintanilla, a teacher at Selma High School, is always staying busy. Her life teaching can be a handful. Even being home she continues to stay occupied. Her life in and outside of school is busy. If we compare school and life at home, it is so different. They are both still very busy lifes overall.
"Of my time outside of school. I have two kiddos—one nine and the other seven ." states Quintanilla.
Being a mom for her consists of taking her kids to soccer practice, making dinner, getting ready for the next day, spending quality time with her kids and much more. Quintanilla is always doing something. Having kids keeps her very busy. The daily life of being a mom is very involved.
"It is really important for me to give each of my kids their own undivided attention, especially Angel, due to his autism." says Quintanilla.
For her, it is important to give both her kids quality time. This time is important especially because it never stops. Quintanilla wants to enjoy all the time she has with her kids before they grow up. She also talks about how she visits her family in Woodlake at least twice a month. Being with her family and spending time with them is very important for Quintanilla. New memories are created as time goes by.
Being busy most of the time can help anyone stay productive. One of Quintanilla's hobbies is working out. She explains how working out has became a part of her daily routine.Quintanilla finds a way to squeeze in time to work out every single day
"Sometimes I even work out at 9pm. Or even midnight once my kiddos are asleep!" she exclaims. "Soon, my time will also be taken up by school as I am continuing my education to earn my master's!" exclaims Quintanilla.
Even though she has already accomplished so much, she is still continuing to work on herself. She isn't so sure how she will find time with her busy schedule but she sure is determined. She will take up time from sleeping if that's what she needs to do.
" If it means two hours less of sleep, then I will learn to manage running off four to five hours of sleep again," she states.
She does not want her schedule to be affected so much by this new task she is taking on.
"I guess there is never really any time to fully relax and do nothing," says Quintanilla.
Dealing with all this has made Quintanilla realize how precious time is. She has learned that we should enjoy every moment we get, no matter good or bad.