Vanilla Custard Pie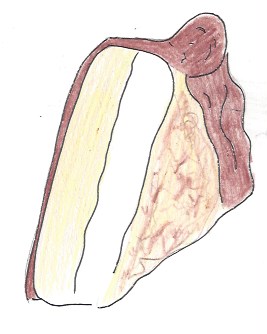 Welcome back mes petits cuisiniers (my little chefs)! 
This issue's recipe is a lot simpler compared to the last one. Custard is one of my favorite desserts and it is an amazing filling as well. This custard pie recipe comes from the website TasteofHome. This pie features a graham cracker crust, a vanilla custard filling, and a meringue topping. Meringues are surprisingly easy to make, however, to keep them stable and fluffy, you must use cream of tartar. If you don't have any, lemon juice works just as well! Alrighty, let's go make some pie!
You will need:
For the crust:
1-1/4 cups of graham cracker crumbs
3 tablespoons of brown sugar
1/3 cup butter, melted
For the filling:
1/2 cup of sugar
1/4 cup of all-purpose flour
1/2 teaspoon of salt
2 cups of milk
2 egg yolks, lightly beaten
2 teaspoons of vanilla extract
For the meringue:
2 egg whites 
1/4 teaspoon of vanilla extract
1/8 teaspoon of cream of tartar
1/4 cup sugar
1/4 cup graham cracker crumbs
Preheat the oven to 350°F. Combine your brown sugar, graham cracker crumbs, and butter in a bowl. Once mixed, press this mixture into an ungreased 9 inch pie dish. Bake this for about 8-10 minutes or until lightly browned. Cool on a wire rack.

In a small saucepan, combine your sugar, flour, and salt. Stir in your milk until smooth. Cool and stir on medium-high heat until thickened. Reduce the heat and cook for an additional 2 minutes. Remove from the heat and gently stir in your vanilla extract. Pour into your cooler crust. 

In a small bowl, beat your egg whites, vanilla, and cream of tartar on medium speed until soft peaks form. Soft peaks should not be stable and should kinda look like deflated marshmallows. Gradually beat in your sugar, 1 tablespoon at a time, this time on high speed until stiff peaks form. This is when the peaks of the meringue stand by themselves and don't deflate. Spread over your filling, sealing the edges of the crust. Sprinkle your graham cracker crumbs on top. 

Bake until the meringue is a golden brown in color, which should take about 15 minutes. Cool on a wire rack for about an hour. Refrigerate for a minimum of 3 hours before serving.
Félicitations! You have successfully made a custard pie! This is a great recipe if you love vanilla flavored desserts. This pie is a great dessert to bring to a potluck. Overall, you will surprise your guests with the beauty and taste of this pie! 
Let us know if you try any of The Clarion's recipes by tagging us on Instagram! Au revoir et à bientôt!