Movie Review: Christopher Robin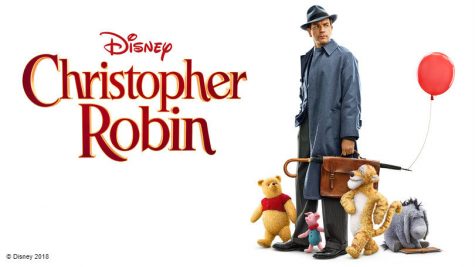 If you want to feel like a child again, Christopher Robin is the perfect movie to watch, so grab the popcorn (or the honey), relax on the couch, and get ready to watch this sweet movie that's perfect for the whole family.
The storyline follows adult Christopher Robin, played by Ewan McGregor, who has left his entire childhood behind to chase work and money. He has grown up, become a husband and father, but lost sight of what his magical childhood once was. However, once reunited with his old friend Winnie the Pooh and the rest of the crew, and also taking a little adventure in the iconic Hundred Acre Wood, he realizes that there is much more to life than work and that family is priceless.
The casting for this movie fits wonderfully with the storyline, and each fuzzy fictional character will make you smile. This movie sets a warm and homey mood and has many simple yet compelling lines that will pierce your heart.
Although not action-packed, this nostalgic movie is sure to bring you laughter, joy, and maybe even a few tears. Even if you never watched Winnie-the-Pooh as a child, this movie will take you right back to the joys of your childhood and remind you that, "Doing nothing often leads to the very best something."