The United States Welcomes A New Presidency
Joseph Biden, Democrat, was declared President elect after the November 3, 2020, election and was recently sworn into office on January 20, 2021.  This event was broadcast throughout the country by several media outlets.  Despite built up tension between opposing parties and recent events, the inauguration progressed smoothly.                                                                     
Due to the ongoing COVID-19 pandemic, the inauguration was very different compared to past ones.  Everyone present was expected to wear a mask and socially distance. Officials also encouraged everyone to participate in inaugural activities virtually.
Kamala Harris, the Vice President-elect, was sworn in by Supreme Court Justice Sonia Sotomayor. This was quite a historic moment due to the first Black, South Asian female Vice President being sworn in by the first Latina Justice.  Moments later, Joe Biden was sworn in by Supreme Court Justice John Roberts, making him the 46th president of the United States.  
The inauguration began with musician Lady Gaga performing "The Star Spangled Banner."  Then, after Biden and Harris were sworn in, there was a musical performance from Jennifer Lopez.  Throughout the day there were a plethora of  performances including John Legend, Demi Lavato, Justin Timberlake, and many others.
Former presidents such as Barack Obama, George W. Bush, and Bill Clinton attended the inauguration ceremony.  Former President Doland Trump, however, did not attend, making him the first president since Andrew Johnson to not attend their successor's inauguration.
Despite the country's division due to former President Trump's accusations of a fraudulent election, new President Joe Biden hopes to unify the American people.  In his inaugural address he states that although the country has "much to heal," he believes there is still "much to gain" and that "democracy has prevailed."
About the Writer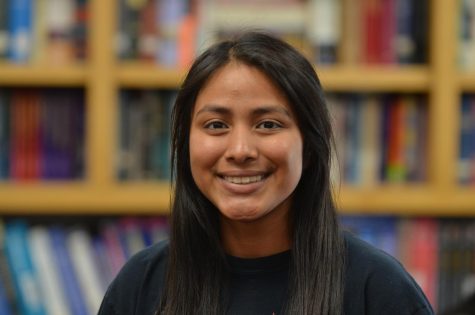 Ari Matias Perez, Co-Editor in Chief, Co-News Editor





Ari Matias Perez is a senior at Selma High School.  She is a third year Clarion member.  She is also a co-editor for the news section and...