Ask Klarissa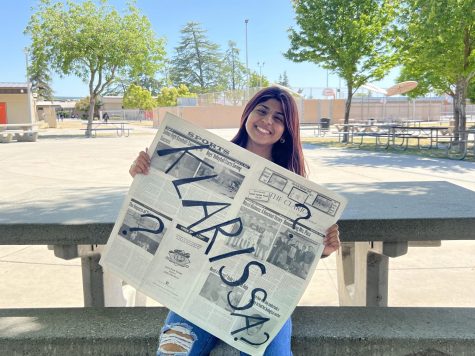 HEY GUYS!! EVERYONE BE QUIET, AND LISTEN…KLARISSA REVEAL IS FINALLY HERE! You guys finally know my true identity. Did you guess it was me? You probably did. I didn't do a good job of being mysterious. Or maybe you didn't know? Are you surprised? Okay sorry anyways, this has been so so so much fun. I was finally able to bring my alter-ego out into the world with this part of the Clarion and I'm so glad I was able to (hopefully) make you guys laugh, or at least giggle.
I was chosen to be Klarissa during my sophomore year, by the former Klarissa, Sakshi Palav, who was a senior at the time. I'm not going to lie to you guys, this was a little intimidating at first because I had no clue if I was able to be as funny as Sakshi. I was so scared that no one would find me funny. A weight was lifted off my shoulders recognizing I was doing a decent job when I would overhear people talking and giggling about Ask Klarissa.
Now that I've incorporated my blood, sweat, and tears onto this character, it's time to pass it on to a new person. Although, I'm a little sad leaving you guys, I'm more than positive you guys will laugh even more with the next Klarissa. Is she a she? Are they a sophomore? A junior? Or a senior? You'll have to find out next year! Well this is goodbye from me, Klarissa (Judy Romero).