COVID-19 & Selma High Mental Health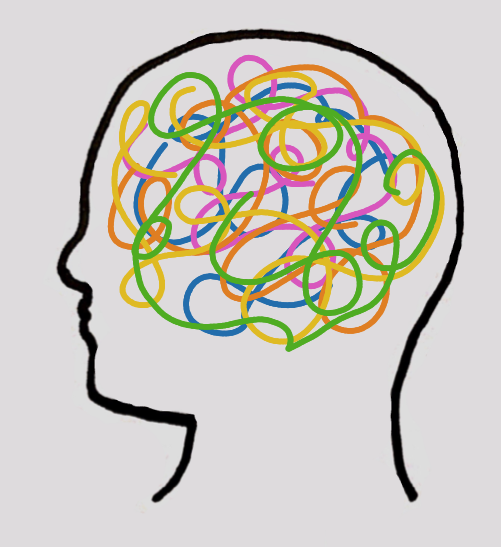 Across the U.S., mental health in teens and young adults has become a rising concern in the wake of the COVID-19 pandemic.
Increasing uncertainty during these times and a lack of predictability has caused large amounts of stress in adolescents, who are especially vulnerable to changes in lifestyle and mental health at an age where their brains are yet to fully develop. Symptoms of anxiety, depression, and other mental health conditions have seen a dramatic rise in 2020 for both adults and adolescents. According to one study done by the Journal of Medical Internet Research, 71% of teens reported increased levels of anxiety and stress due to the pandemic.
At Selma High, findings are not much different. As schools have closed, student mental health has been severely affected, and the need for mental health services has risen drastically. As Selma High's mental health services staff has observed, students are experiencing stress levels most have not encountered previously, and there are quite a few factors causing this rise in stress.
"What is impacting students the most is isolation, lack of resources, and stigma associated with mental health." says Selma High psychologist Faith Contreras and clinician Kristy Rangel. "Right now, everything is unpredictable, causing more stress and vulnerabilities." 
Other possible causes of such high amounts of stress include worries over the health of loved ones, falling behind in school work, issues with distance learning, lack of contact and positive interactions with others, and general uncertainty. 
"They're isolated and disconnected. With stress and anxiety, students are dealing with the unknown, which can cause them to feel dysregulated," Rangel and Contreras say. 
This, in turn, affects a student's ability to learn, focus, and be aware of what's going on around them. Additionally, this lack of focus can add further stress for students as they attempt to navigate online school.
The CDC also reports that feelings of being particularly overwhelmed can be accompanied by long periods of stress, sadness, appetite changes, lack of focus or attention, and changes in sleep.
Students are finding themselves longing for the sense of order they once had, and for positive connections. Since there is now a lack of physical contact, students' ability to have these interactions has been greatly inhibited, especially for those living more difficult environments.
Contreras and Rangel stress that in these times, it is still important to stay connected with others while maintaining physical distance, and to practice self care. This can help students to feel more at ease and to take care of themselves during a difficult time.
"[This] can be as simple as taking your dog for a walk, FaceTiming a friend, listening to music, journaling, or expressing your feelings to a parent or guardian," they report.
For students seeking additional help with their mental health, Selma High offers mental health and counseling services over Telehealth. Although it may be hard for students to approach getting help due to the negative stigma surrounding mental health, Selma High's mental health staff encourage students to reach out. 
"Don't be afraid to reach out for help." Mrs. Contreras and Mrs. Rangel say. "We know students may feel like they are burdening those around them with whatever they are going through with everything going on in the world. But it is actually the opposite. We want them to reach out."
To request services, students can refer to Selma High's main webpage to find SUSD's new mental health page, with a student referral page where students can confidentially fill out a form, or can reach out to their teacher or learning director to get connected.